Jimi Hendrix: The Acoustic Experience
One of the most pioneering and influential artists in the progression of American music was James Marshall Hendrix. Born in Seattle on November 27, 1942, Jimi Hendrix's prowess on the guitar influenced countless musicians. Heavily influenced by the blues and many of his contemporaries, Hendrix didn't just simply create a new way of performing the blues, but expanded the way in which the guitar took centerpiece in all contemporary American music. The electric guitar playing of Jimi Hendrix (a veteran of many American rhythm & blues and soul groups from the early-mid 1960s) and his power trios, The Jimi Hendrix Experience and Band of Gypsys, has had broad and lasting influence on the development of blues rock, especially for guitarists. An acoustic, unplugged presentation of the music that Jimi Hendrix created is an exciting and unique way of conveying his relevance to today's audiences.
Spencer Proffer is executive producing a unique EP which will be marketed and distributed worldwide by top line distributors in all key territories where Hendrix catalog sells actively.
Proffer has assembled a formidable team involved in the creative execution and marketing of this evergreen project, both domestically and internationally, on a long term basis. They include:
a. Lead Co-Executive Producer is original Hendrix engineer and mixer, Eddie Kramer. Eddie is widely known for having engineered 5 albums for the Rolling Stones, 5 LPs for Led Zeppelin and two recordings for The Beatles. Eddie is a partner to M17 on this project.
b. Former Sony Music International and PolyGram Label Group CEO, Rick Dobbis. Rick heads up all international marketing and strategic alignments, next to our distribution partner's international division. Dobbis is planning on working with top executives from top companies in Japan, Germany, France, Holland, Sweden and Mexico amongst other ex No American markets where Hendrix catalog continues to sell.
We are planning to have two top selling pairings from Brazil and Australia contribute an acoustic version of a classic Hendrix title, performed in the respective local language as well as an English version, as a bonus track for Volume 1 of what is planned to be a series of EPs for all generations.
c. Renown brand strategist and creative thinker, Stanley Hainsworth ((http://www.meteor17.com/stanley-hainsworth/), founder of the 89 person strong, Seattle based Tether, Inc. (www.tetherinc.com), is overseeing brand interfaces on all aspects of this project for M17 as well as making creative contributions to the enterprise, as the Associate Producer of the recordings.
d. Lee Trink, former President of Capitol/EMI Records No. America, will coordinate domestic marketing and distribution aspects of the recordings for Meteor 17 as a Co-Executive Producer.
e. Phillipa Sledge, a Memphis based partner to M17, is contributing her creative services as another Co-Executive Producer.
This acoustic/unplugged re-imagination of classic Hendrix titles for audiences of today, with top worldwide artists (who have a love and affinity of Hendrix music), will demonstrate, musically and commercially, how timeless Jimi's music truly is.
This project provides an exciting and unique way of conveying Hendrix' relevance to today's audiences.
The enterprise is being produced in harmony with Janie Hendrix and Experience Hendrix. M17 along with its distribution partner, will mount major worldwide marketing, advertising and promotion efforts around the release on a continued basis while cross promoting and distributing the vibrant and fertile Hendrix catalog which is handled by Sony, around the world.
When all recordings are completed and mixed by Eddie Kramer, Spencer and his team will produce an intimate concert at a Seattle venue with the artists who participated in the recordings, film it and exhibit via M17's arrangement with Fathom Events (http://www.meteor17.com/fathom-events). Thereafter, the tracks will be released for download as well as purchase, one at a time, thereafter the collective Volume 1 set.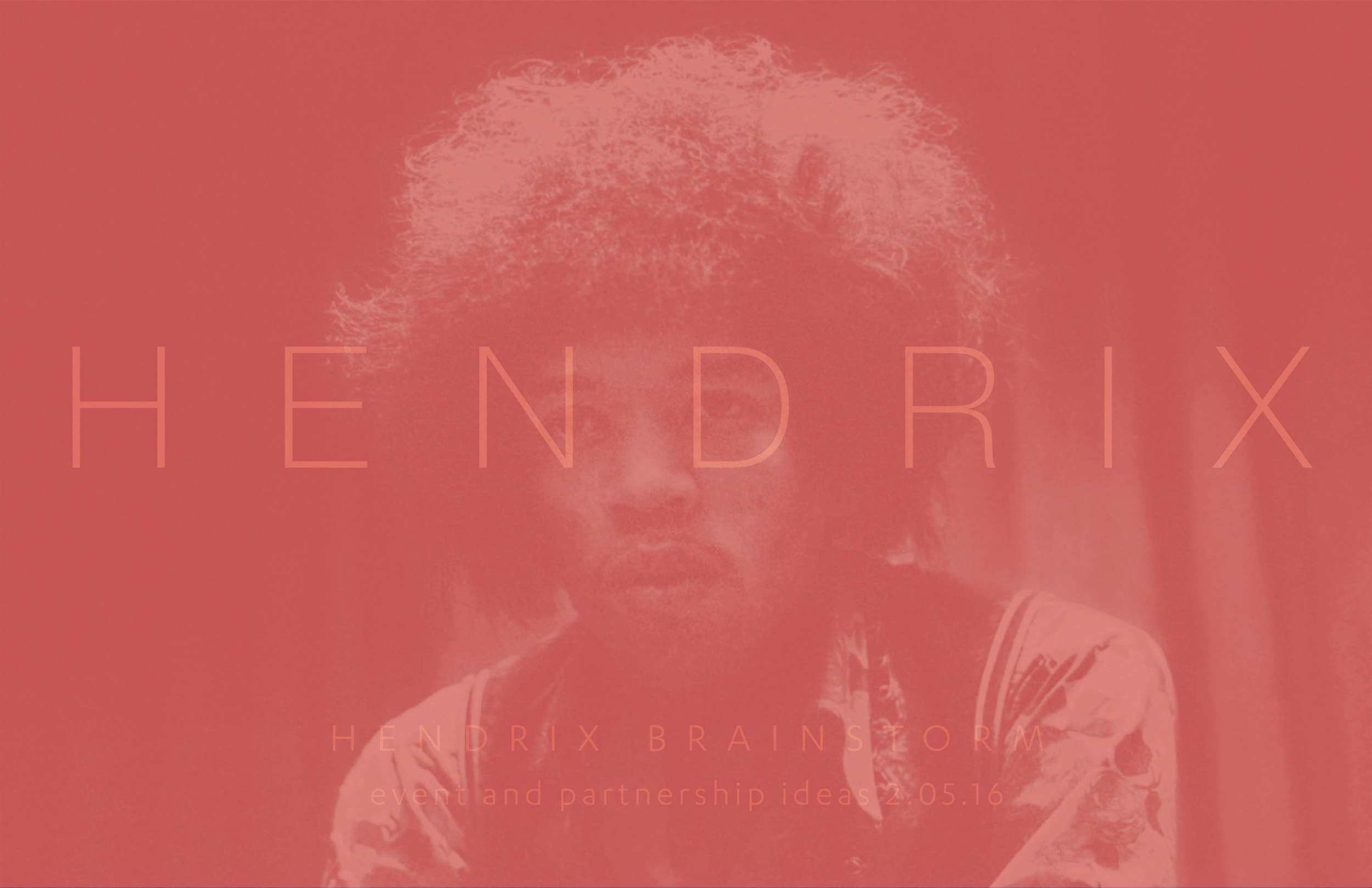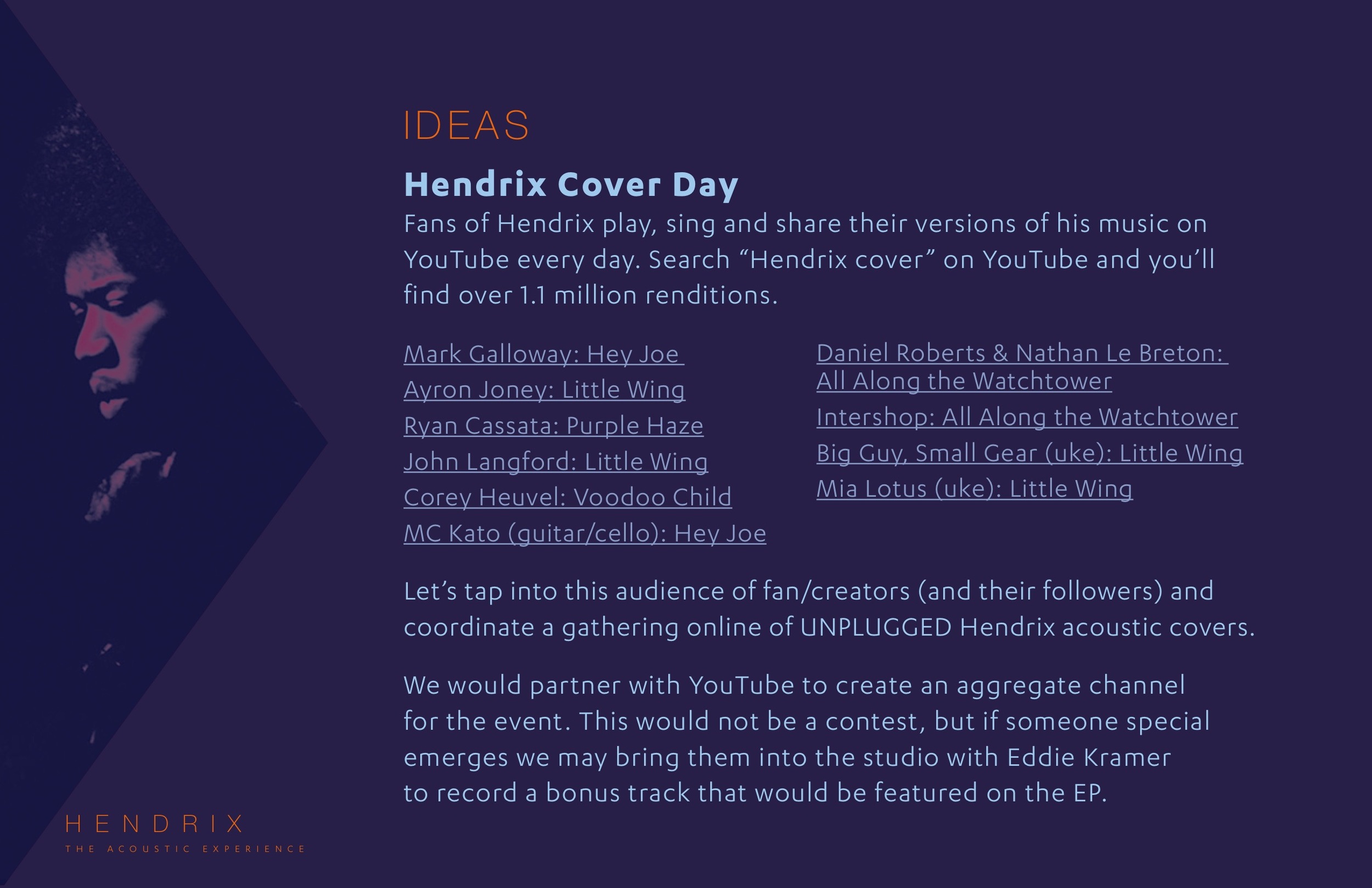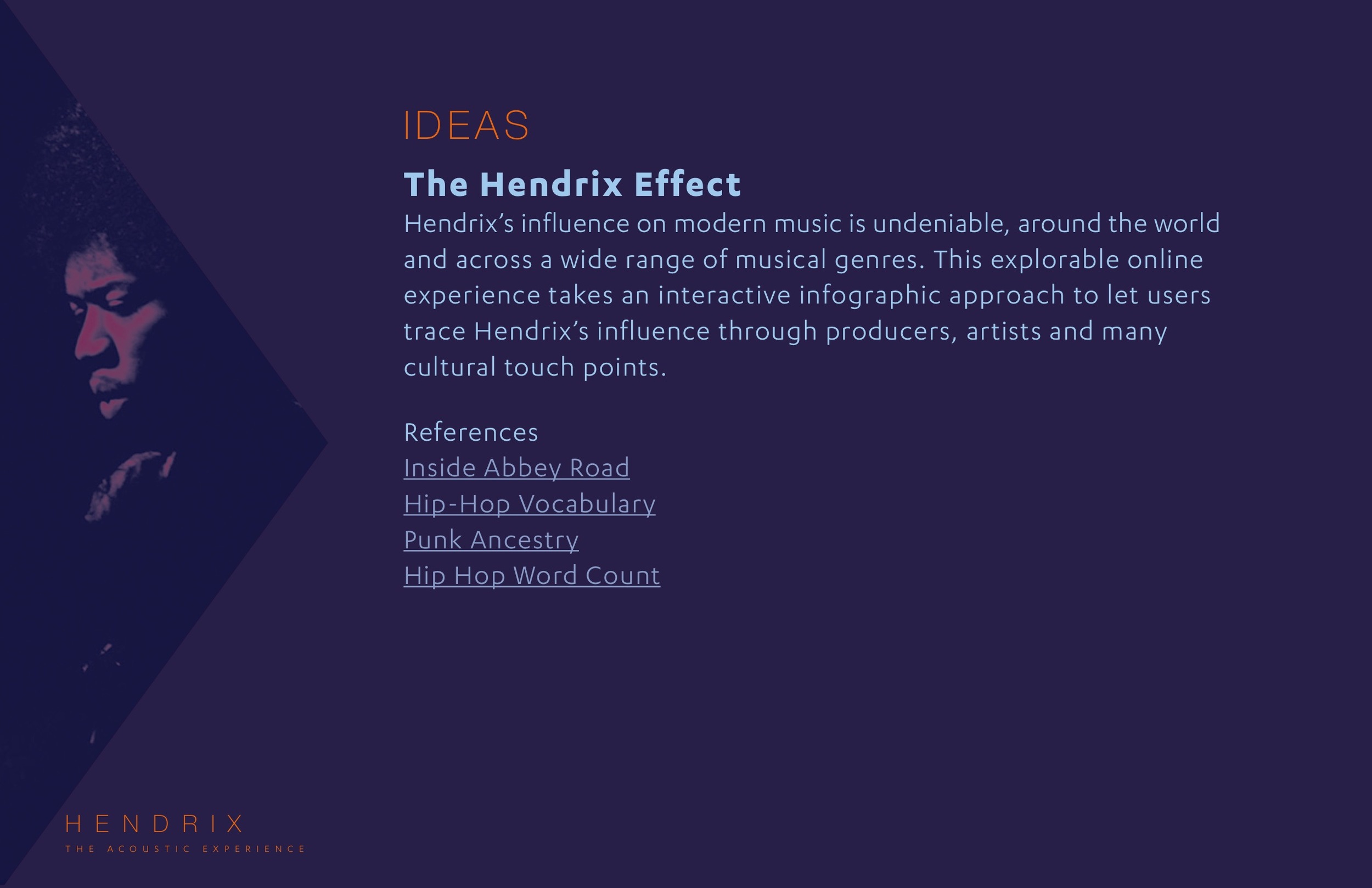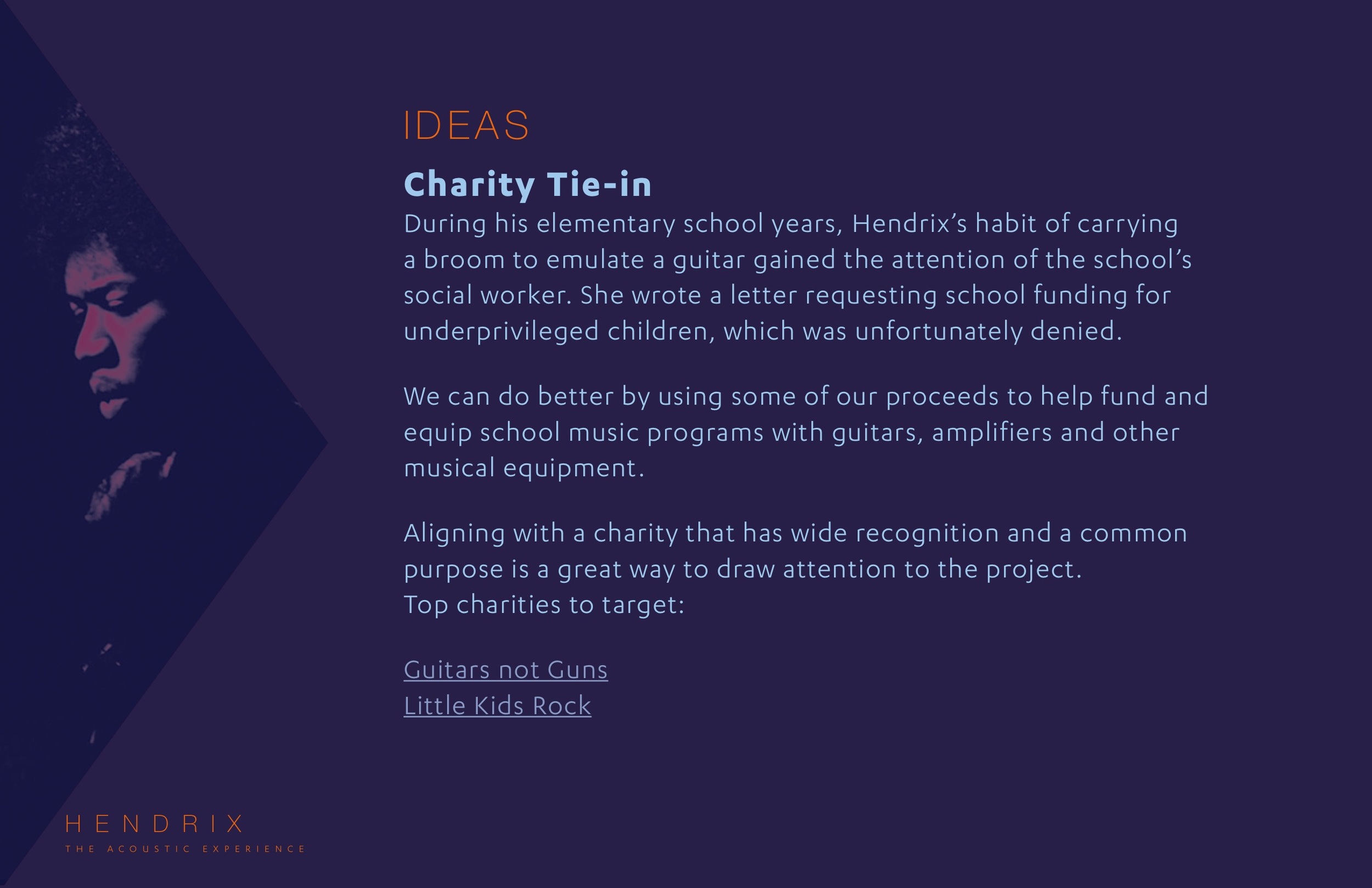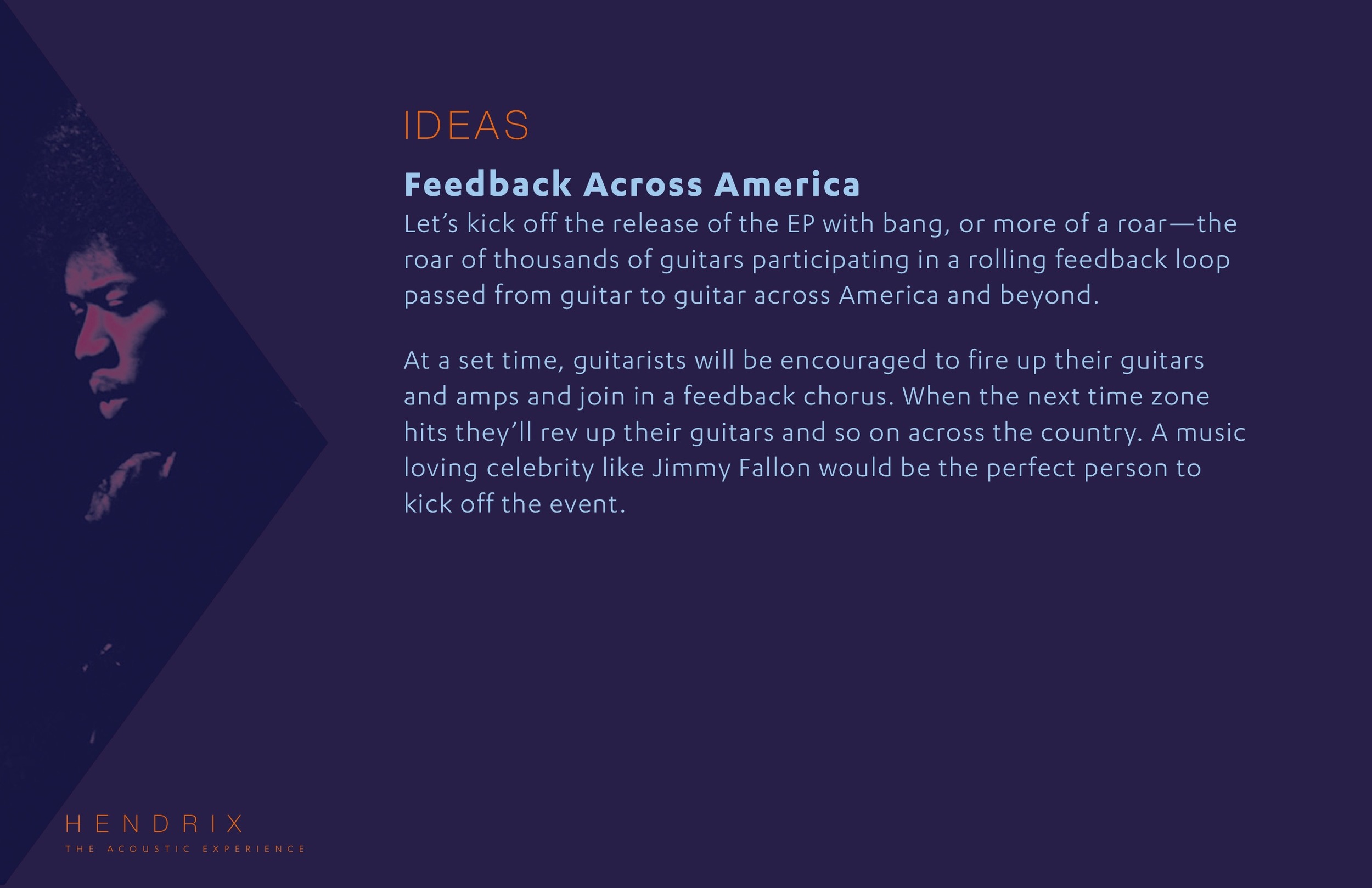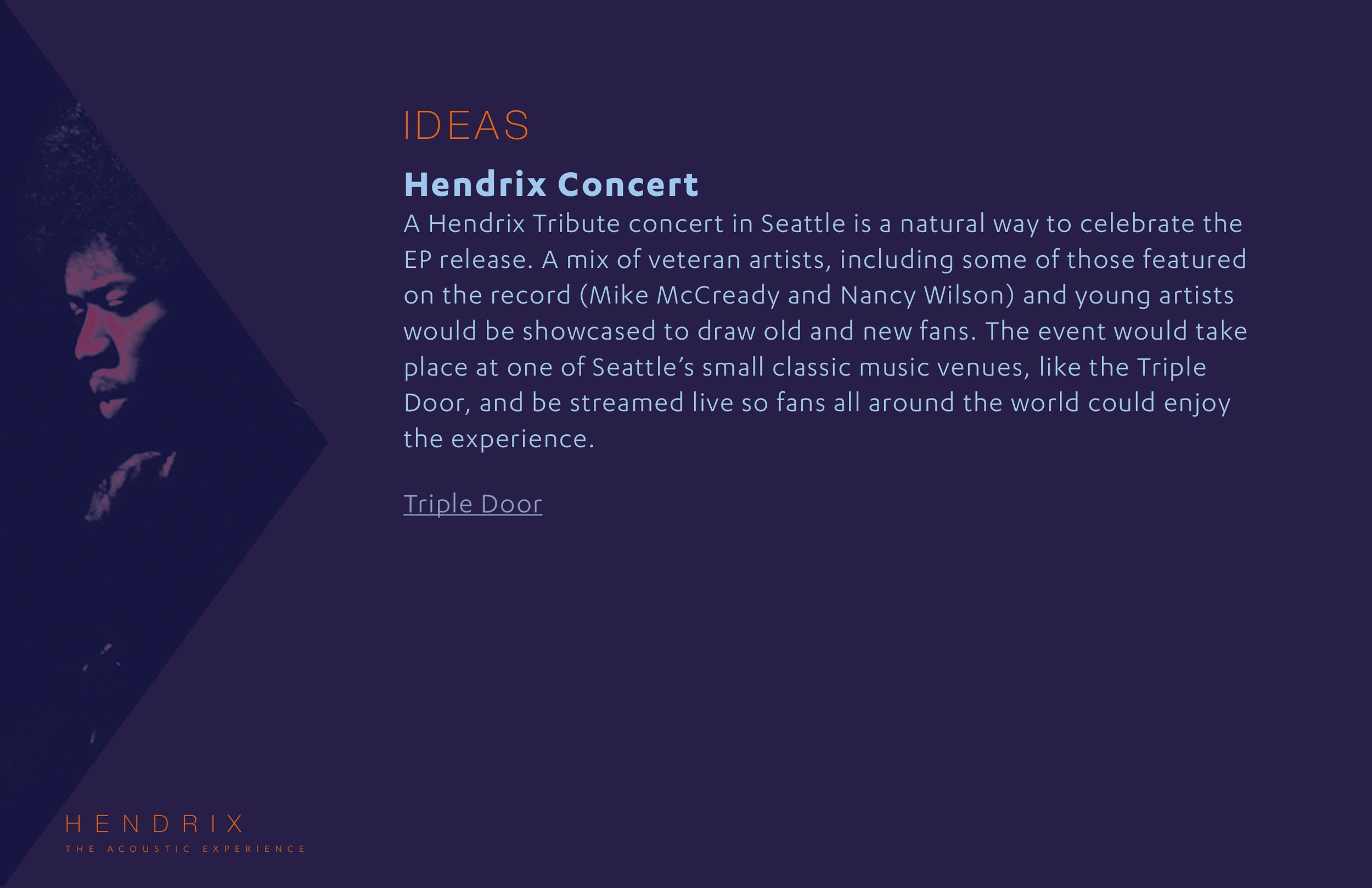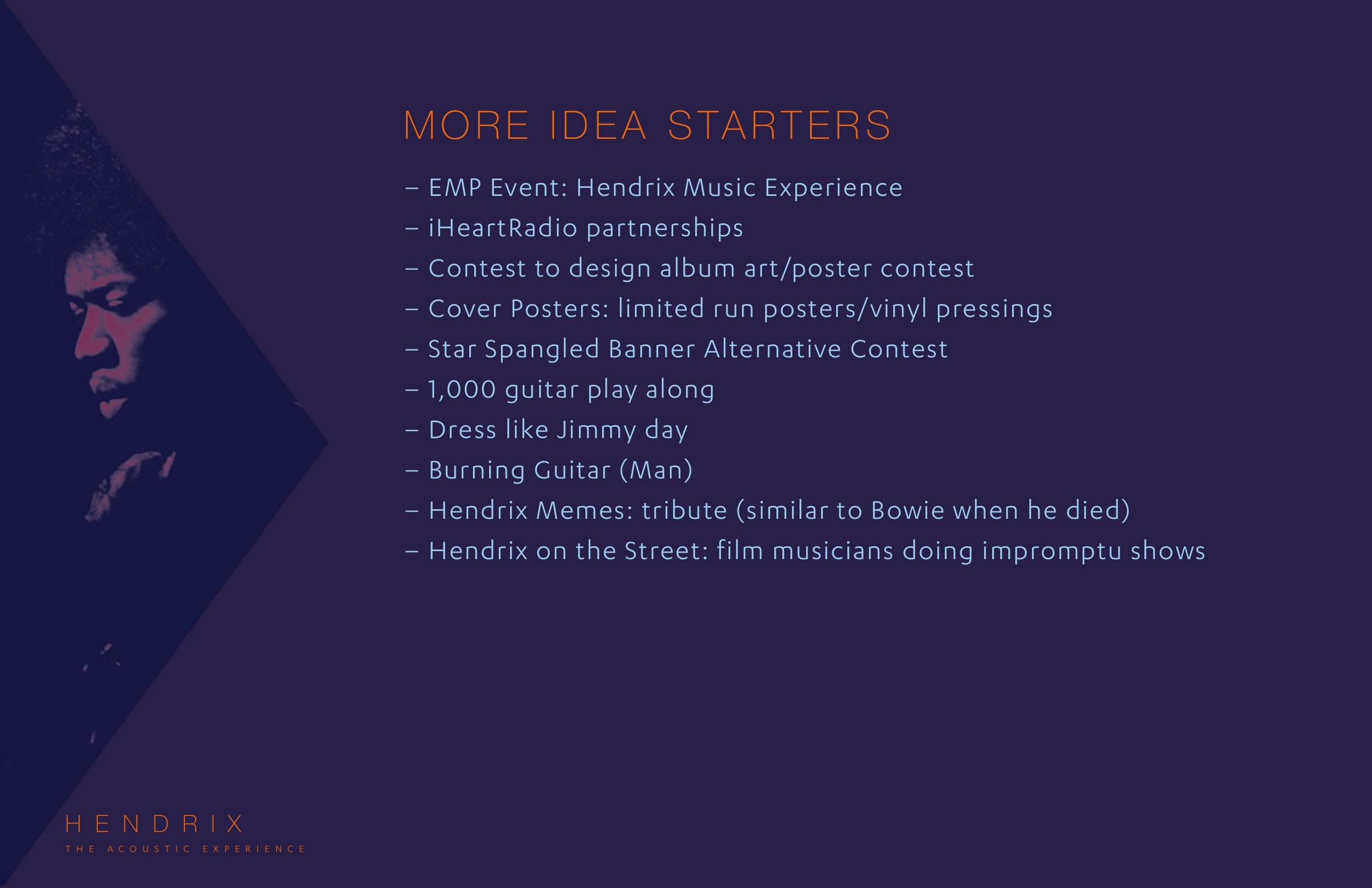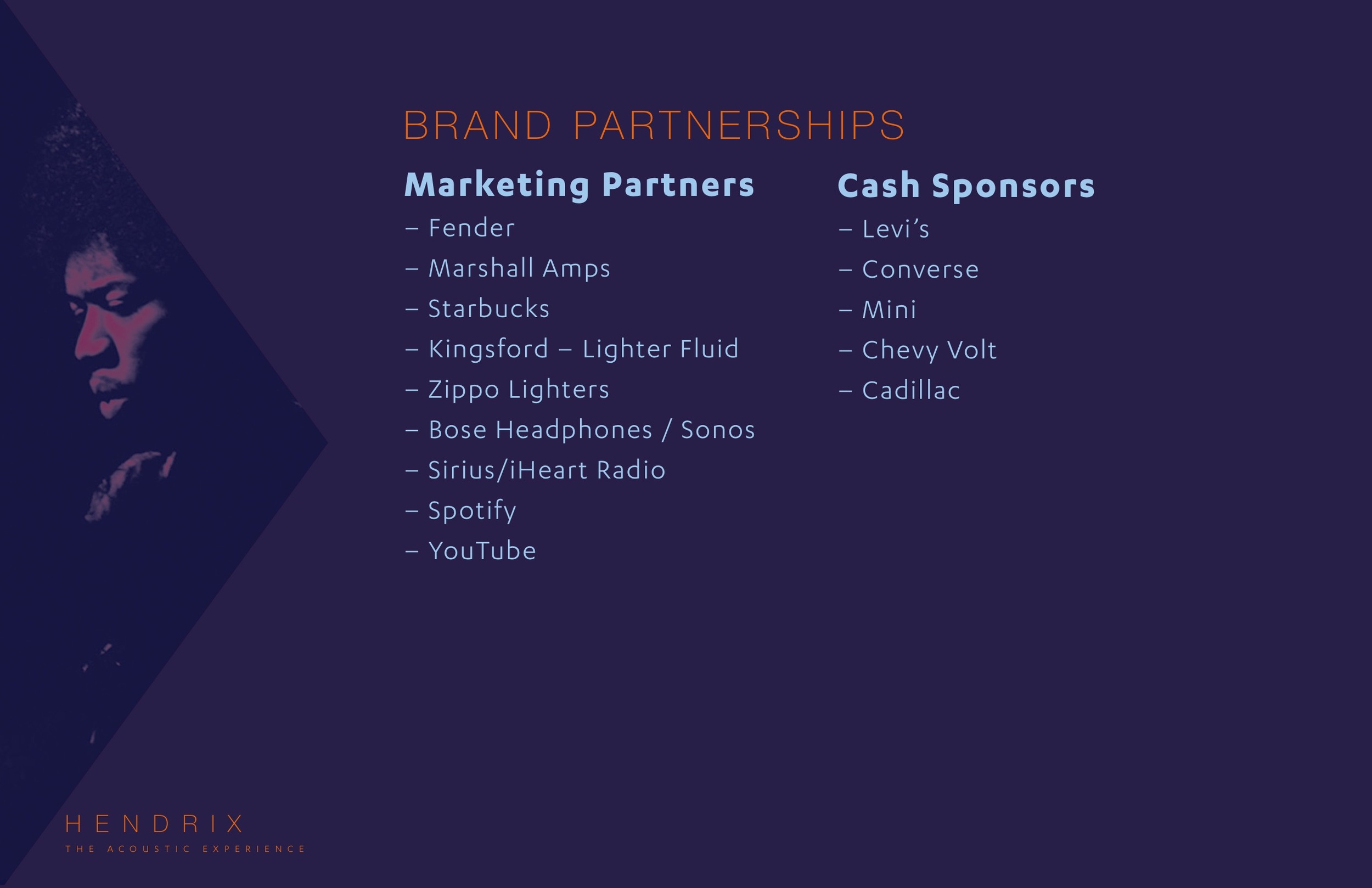 Co-Exec Producer Eddie Kramer, artist Grace Potter and Spencer Proffer at "Wind Cries Mary" session for Jimi Hendrix: The Acoustic Experience.
This Hendrix acoustic tribute will be mixed by Eddie Kramer (www.eddie-kramer.com) (who has engineered classic recordings with Hendrix, Led Zeppelin, The Stones and The Beatles, amongst many others) to give the album a true sonic integrity, validation and consistency.
A great example of a Hendrix favorite that has been artfully re-imagined is the Crosby Nash collaboration with stellar singer/songwriter, Jason Mraz, performing a new version of Hendrix' timeless "Angel".
Ravi Coltrane has contributed the solo, creatively blending genres and generations on this evergreen recording.
Check out the original unplugged version Jimi performed in a NY hotel room from 1968.
Today, Jimi Hendrix's status as a cultural icon stands undiminished. His popularity and continuing influence on popular culture-more than three decades after his untimely death in 1970 is remarkable. Hendrix's appeal has been tapped repeatedly by Hollywood with inclusion in the soundtracks to popular films like Cars and Black Hawk Down, to numerous hit TV series.